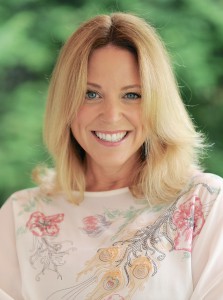 Lori Burt
Lori joins Harmony Yoga Wellness with over 20 years of experience in the Employee Health and Benefits industry, working with providers such as Crown Life, Liberty Health, Maritime Life and Manulife. Recognized as a sales and service leader throughout her career, Lori has always been focused on: customer satisfaction, effective health and disability management, employer cost reduction and maximization of employee productivity. As Director of Sales and Service at Manulife's downtown Corporate Benefits office, Lori's focus was always on the customer, with an eye on matching customer expectations and outcomes with the most effective products and services available.
During her time at Manulife, Lori managed a large team of sales and service representatives, and with gratitude, worked with many of Canada's most prestigious organizations. Her team was extremely successful in meeting challenging sales, profitability, customer satisfaction and retention targets. Lori also taught yoga to a number of team members over their lunch hours, once or twice a week. Lori believed that by incorporating a yoga practice into the work schedule, the well-being of the team would improve and results would follow suit. Lori witnessed how a short break during the day, to regroup and to bring the mind back into the body, improved the state of mind and productivity for her team.
Following a hiatus from the Benefits industry, taken to spend time with her husband and two children, and to work within the community, Lori enrolled in the Esther Myers Yoga Teacher Training Program. After two years of intense study, focusing on mind and body awareness, breath practices and movement of the spine, she is now a Certified Yoga Instructor. With her partner Martha, Lori will continue to share her passion with others. Lori will focus on teaching and delivering yoga and wellness to people at work, giving them a chance to increase their mind, body and breath awareness in order to live more healthy and productive private and professional lives.
Lori was an Ontario Scholar, she holds a Bachelor of Arts Degree from York University in History and Sociology, as well as a diploma from The International Academy of Merchandising and Design.
Martha Johnson
Martha is thrilled to partner with Lori as Co-Director of Harmony Yoga Wellness. Martha discovered yoga more than a decade after searching for a more meaningful and compassionate form of fitness. Martha began sharing her love of yoga after completing over 500 hours of Yoga Education in hatha yoga, restorative yoga and meditation at the Octopus Garden Holistic Yoga Center in Toronto.
Drawing from an extensive background in the consulting and wellness industry, Martha has the knowledge and first-hand experience to understand the power yoga has to rejuvenate the body and mind. Martha is passionate about helping clients find a new sense of balance through a meditative and energizing practice.
Martha has a business degree from the Richard Ivey School of Management, a Masters Degree in Organizational Management and a Consultant background with PricewaterhouseCoopers. Martha lives in Toronto, with her husband and two daughters.